(August 7,2016) Three Official Fansclub of the famous blogger Arisse de Santos decided to have a mini get together / birthday bash for her. Since her birthday is really August 4, it's quite late for the celebration but still we HAVE TO CELEBRATE IT. (it's a must actually. hahaha)
We decided to conduct the celebration at Pazzo Rollio Restaurant along Sgt. Esguerra near ABS-CBN. It's quite convenient for the fans and guests because I think it's so easy to find the place. Also, I can say that their food is good! (eventhough hindi ako kumain during the event. Hahaha). We maximized the place and I think we are 30+ all in all including Arisse and the guests. (Arra,Nice, Athena and Jel)
Before we decided to eat, we had a little Question and Answer Portion with the celebrant. Here are some of the questions that is being asked:
How's your experienced on Selena Gomez's Concert?
Since when did you start blogging?
Are you open for possibilities in showbiz?
Where and when did you meet Kath and Dj? First impression to them
Taylor Swift or Selena Gomez? (Nahirapan siya dito . hahaha )
and hey I want to share some reactions of Arisse during the Q and A 🙂
(PHOTOS CREDITS TO ARISSE LOVERS)
And guess what Arisse shared something with us! hahaha 😀 BUT secret muna. Note: (It's for me to know guys and for you to find out!) I can say that I am super duper happy for her!
After the Q and A Portion we decided to eat na (Lol! we're hungry already) and I don't know how long we eat maybe 30-45 minutes 🙂 and then we sing 'HAPPY BIRTHDAY' song to Arisse 🙂 (Syempre siya may birthday. hahaha) then just like the normal get together and event with her : Picture Taking Sessions and a little Autograph Signing 🙂
NOTE: Ate Arisse ang famous mo na po talaga. hahaha I see that everybody loves you and wanted to be with you. 🙂
Here are the Group Photos with her 3 fansclub 🙂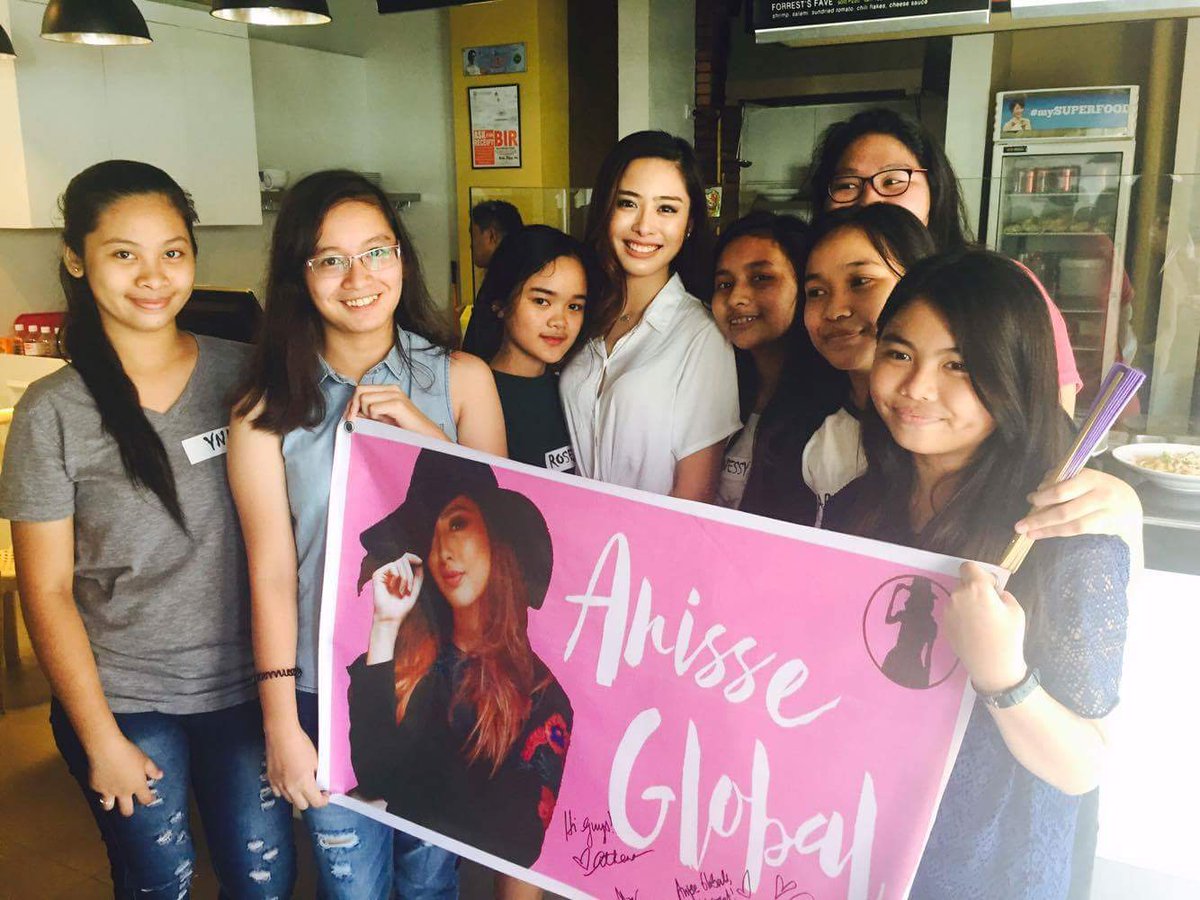 Look what I've found 🙂 See This Video (Got from Arisse de Santos Official Facebook Page) ❤
Almost 4 hours of having this event is quite surreal for me as one of the organizers and emcee of the event (Which I usually do…… for her and for the fansclub also! haha :D) And I do hope that everybody enjoyed in this celebration with Arisse and I'm looking forward to more events and get togethers with you guys! and lastly, I would like to say Thank You to all who came and ofcourse Ate Arisse together with your friends! ❤ Until next time!